Vision
To be Jordan's First Choice in maritime and transport services and an outstanding model in how we do business.
Mission
We are committed to providing our customers and principals with high quality shipping and transportation services, through long lasting partnership.
Our Values
AKS is a name synonymous with excellence on a multitude of fronts thanks to our unyielding commitment to our highly effective corporate values and culture. These beliefs define who we are as a company and as individuals, and provide an unshakeable foundation for all that we do. They keep us going, motivating us to outperform ourselves and others.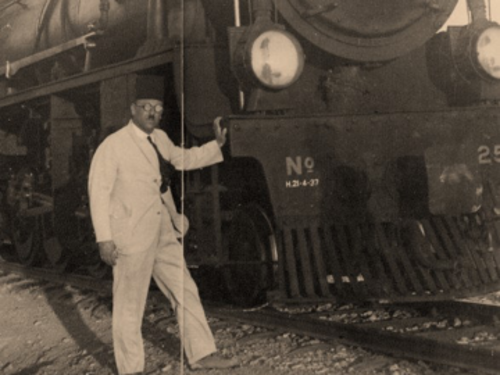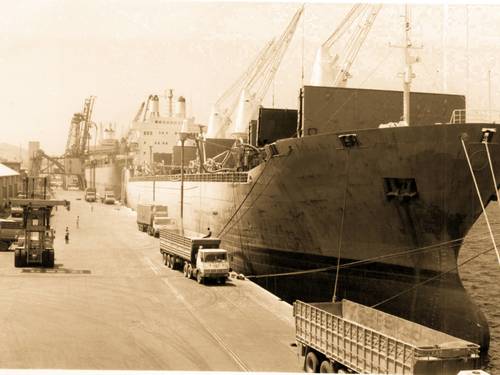 Our History
The history of Amin Kawar Shipping, a pillar of the local and regional business scene, is fundamentally tied to its founder, Jordanian visionary and businessman the late Amin Kawar. At the time, Kawar's vision was to firmly place the seaside port city of Aqaba onto the global map, recreating Jordan's recognized history as a crossroads for trade and a transport hub in the Middle East. Credited with the discovery of Jordan's vast cache of phosphate in 1935, and as the founder of the Transjordan Phosphate Mines, Kawar witnessed several successes in a number of other industries including pharmaceuticals and petrochemicals, going on to slowly and steadily build his fleet and perfect his operations. By the first decade he had expanded the business outside the Middle East and by the end of the decade AKS was operating on a global scale.
As part of its legacy and as a pivotal member of the reputable Kawar Group, AKS embarked on a mission to formulate strategic partnerships with stakeholders the world over, ultimately creating a maritime network dedicated to serving clients, catering to all their shipping needs.
Today, AKS continues to build on the foundations set by its founder, Amin Kawar, consistently, reliably and efficiently assisting businesses to enter new markets and expand in existing ones, supporting a business's growth and creating opportunities for all involved.
Quality Policy
As a leading provider of ship agency and shipping services, we at Amin Kawar & Sons, made a commitment to provide high quality service to all our customers which we believe is a significant factor contributing to our company's progress and towards achieving our goals.
ISO 9001:2015 Certified Company 
Amin Kawar & Sons is ISO 9001 certified since 1997, making it the first shipping company in Jordan to be granted this internationally recognized QMS certificate.